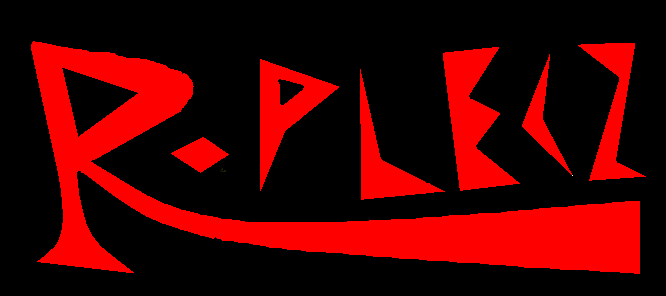 Season 1 Logo
R-Plecz Season One: Kirk Nevin Arena
Record: 5-4-1
Winners of Kirk Kup
MVP: Steve Roskey/Luke Mohamed
Head Coach: Andy Klingensmith
Assistant Coach: Ed Newell
Manager: Amanda Peppler
Players:
Gene Frederick #17
Steve Roskey #14
Luke Mohamed #72
Bobby Kacin #38
Zac Talmadge #10
Dan Hallwirth #11
Ross Burkett #7
Dustin Shrecenglost #39
Josh Horvath #55
Neil McLaughlin #22 *
Matt Kopchak #12*
Jim Gemza #27
Steve Keslar #21
Adam Bowman #97*
Billy Gallagher #44
The R-Plecz hockey team began play in 2004. An expansion franchise they took their game to the Kirk S. Nevin Arena in Greensburg. The team was led by Head Coach Andrew J. Klingensmith into the season. The team's inaugural game was a memorable one with Coach Klingensmith proving his worth in the waning seconds. With 20 seconds remaining, Coach Klingensmith called a timeout and designed a play. 19.5 seconds later the play was successfully completed tying the game and giving R-Plecz their first point in franchise history. This was the first of many triumphs for Coach Klingensmith and his squad. The team endured several injuries and a revolving door of goaltenders before finally finding its niche. In it's inaugural season R-Plecz completed the impossible, defeating its archrival Fubar in the championship game by the score of 4-3.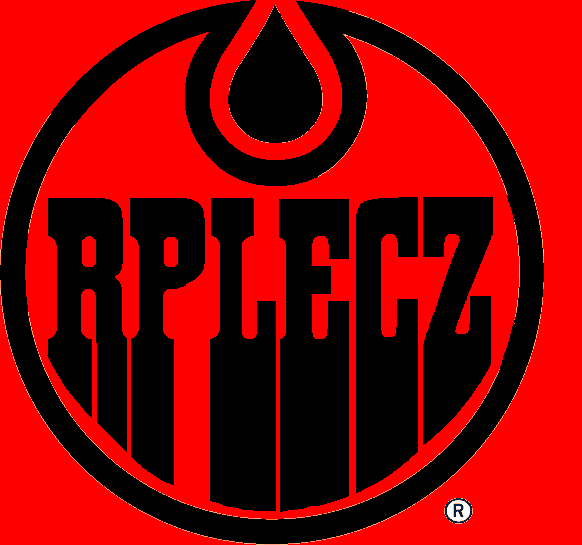 The logo for R-Plecz's 2nd season.
R-Plecz Season Two: Center Ice Arena
Record: 2-9-1-1
First Round Playoff Loss

MVP: Gene Frederick
Best Abs: Luke Mohamed
#1 Dad: Josh Pugliese
Team Spirit: Zac Talmadge
Golden Knee: Bobby Kacin
Head Coach: Andy Klingensmith
Interim Head Coach/Assistant Coach: Ed Newell
Assistant Coach/Water Manager: Max Moio
Manager: Amanda Peppler
Players:
Gene Frederick #17
Steve Roskey #14
Luke Mohamed #72
Bobby Kacin #38
Zac Talmadge #10*
Dan Hallwirth #11*
Adam Galmoff #68*
Dustin Shrecenglost #39*
Neil McLaughlin #22*
Ed Newell #61*
Jim Gemza #27*
Steve Keslar #21
Nick Bowman #95*
Billy Gallagher #44
Andy Klingensmith #79*
Mike Nepsa #1*
Josh Pugliese #20*
Asterisk Denotes Less than Minimum Games Played.
R-Plecz began its second season with high expectations. A new rink but the same solid team. In their second season R-Plecz headed to the Center Ice Arena in Delmont. Anticipation was at a high as the team a-waited the season to begin. The rink continually delayed the seasons beginning and began the season only with R-Plecz as an adult league team. Competing with men 10-30 years older than them and 10-30 times the dirty play, the team struggled out of the gate. In addition to playing against their elders the team also was faced with a lack of a schedule. R-Plecz was notified of their games often the day of or only upon their requesting of games. This lead to a mass drop off in fan attendance as well as player participation. During several games Coach Andy Klingensmith was forced out of retirement and showed the flare he once regularly displayed against opposing High School teams. On one occasion Interim Head Coach Ed Newell was forced to strap on the pads and defend the R-Plecz net. The tail end of the season was much kinder to the team as they first tied archrival The Flying Albows followed by an OT Loss to Number One seeded C.I.A. and the sweeping of a home and home series with The Flying Albows at the end of the season. R-Plecz finished their second season and first as adults with a very respectable 2-9-1-1 record.